Second Announcement of the Tenth Session of the Forum on Regional Climate Monitoring, Assessment and Prediction for Asia (FOCRAII 2014)
(Second Announcement)
April 23-25, 2014, Beijing, China
General
The Tenth Session of the Forum on Regional Climate Monitoring, Assessment and Prediction for Asia (FOCRAII) will be held at:
1st Floor of CMA Conference Center
No. 46, Zhongguancun Nandajie,
Beijing 100081, China.
Please see a local map at the end page of the announcement.

Accommodation
Most participants will be responsible for their accommodations. The following hotels nearby CMA are recommended. BCC may help to make reservation upon request.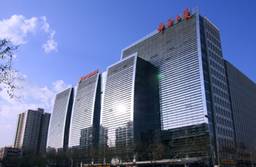 Shenzhou International Hotel
Check-out time: 14:00
Address: 31 Zhongguancun Nandajie, Beijing, China
Postal code: 100081
Tel: +86-10-68118888
Price for single or standard room: 480RMB per night including one breakfast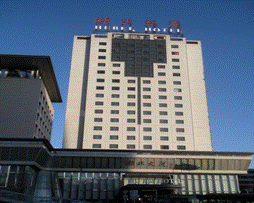 Beijing Hubei Hotel
Check-out time: 12 Noon
Address: No. 36 South Street Zhongguancun,Beijing,China
Postal code: 100081
Tel: 86-10-62172288
http://www.bjhbds.com.cn/
Price for standard room: 400RMB per night
480RMB per night (Guibin Building)
Price for one breakfast: 55RMB
The Chinese Characters of Shenzhou International Hotel is written as 神舟国际酒店, Beijing Hubei Hotel is written as 北京湖北大厦. You may find them at the center of the map below.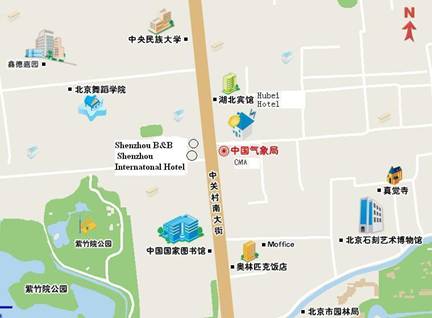 A few participants from developing countries will stay in CMA Guest House (中国气象局招待所)at No. 46 Zhongguancun Nandajie(北京海淀区中关村南大街46号).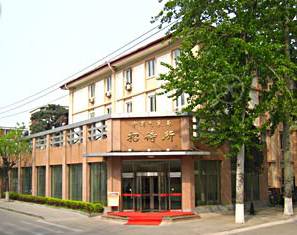 Meals
| | | | |
| --- | --- | --- | --- |
| | Breakfast | Lunch | Dinner |
| 23 Apr. 2014 | Hotel where you stay | CMATC Restaurant | Banquet Hall on 3rd floor of Hubei Hotel |
| 24 Apr. 2014 | Hotel where you stay | CMATC Restaurant | CMATC Restaurant |
| 25 Apr. 2014 | Hotel where you stay | CMATC Restaurant | CMATC Restaurant |
Local Transportation
Beijing Capital International Airport is located in northeast of Beijing, capital of People's Republic of China, and about 25km from the Tiananmen Square.
The Chinese Government advocates energy saving and low carbon life. All participants are requested to make their own way to the hotel.
Please keep the invoice of taxi fee for reimbursement.
Taxi: Taxi is convenient at the airport. Depending on traffic conditions, it takes about 40 minutes from the airport to Shenzhou International Hotel and Hubei Hotel. The charge is around 150 CNY (US$25), including the 10 CNY highway toll.
Subway: Subway is also a good choice if you take small luggage only. You may take the subway from the airport and change to Line 2 from Dongzhimen Station, and change to Line 4 from Xizhimen Station, then get off from National Libratory Station. Within 2-mins walk, you can get to the Shenzhou International Hotel or Hubei Hotel. The charge is 25+2 CNY
The transportation from hotel to airport will be arranged by LOC.

Important dates
April 10, 2014: Deadline for submission of abstract
April 22, 2014: Registration at the 1st floor of CMA Conference Center
April 23-25, 2014: FOCRAII

Programme
The provisional programme of FOCRAII 2014 will be available on BCC's webpage:
http://bcc.cma.gov.cn/en/FOCRAII2014


Registration
April 22, 2014 from 10:00 AM to 18:PM at the 1st floor of CMA Conference Center
April 23, 2013 from 8:00-9:00 AM at the 1st floor of CMA Conference Center
There is no registration fee.


Time zone
In relation to Greenwich, Beijing is +8 hours.

Electricity, Internet and E-mail
The electrical voltage in China is 220V. Internet and E-mail are accessible for participants in Shenzhou International Hotel and Shenzhou B&B Inn by broadband or telephone line. Internet and Email accession are also available at the conference venue.

Reconfirmation of airline ticket reservations
Please contact the front desk or business center of the Hotels if your need to call to reconfirm your airline ticket, or contact Local Organizing Committee (LOC) members to ask for help during the meeting.

Social events
The conference reception hosted by BCC/CMA will be held at 18:00pm in April 23, 2013. All participants and their accompanying persons are invited to join the reception.

Weather
Beijing has a continental climate with clearly defined seasons. The weather in Beijing during the conference will be fairly pleasant, but it is generally dry and can be occasional windy. The average temperature is about 14.2℃. The mean maximum is 20℃ and minimum 7℃. The average precipitation during April is 21.4 mm with 4.6 days of rain.

Medical care and insurance
The conference secretariat will be on duty all day during the conference. Please contact the Secretariat or LOC members for first aid or medical care services. The medical fee should be borne by the patient.
Participants are strongly advised to arrange their own overseas travel insurance.

Identity badge
During the meeting, all delegates and their accompanying persons are kindly requested to wear the identity badge. The badge serves as a pass for meetings and meals.
If participants have any questions, please contact the LOC members who are identified by their red badges.

Currency exchange
The official currency in China is CNY (Chinese Yuan). Currency exchange centers can be found at airport, local banks. The currency exchange service also can be provided at a Branch of Bank of China, which is close to the Hotels.
Travelers' checks are not widely used in China and are accepted only by major banks and some hotels. The Bank of China will cash your traveler check. The exchange rate for US$ and EURO fluctuate with time. Recent examples are:
US$ to RMB: around 100: 620.02
EURO to RMB: around 100: 848.40

Visa Application
Visas are required to enter to China. It may take some time to process the visa; therefore, you are encouraged to begin the visa application as soon as possible. The Visa fee should be covered by yourself and will not be reimbursed.
Correspondence should be addressed to
Mr. SUN Yuan
Beijing Climate Center
China Meteorological Administration
46 Zhongguancun Nandajie, Haidian, Beijing 100081, China
Tel: 86-10-5899-3467
Fax: 86-10-6217-9859
Cell: 15001379852
E-mail: sunyuan@cma.gov.cn