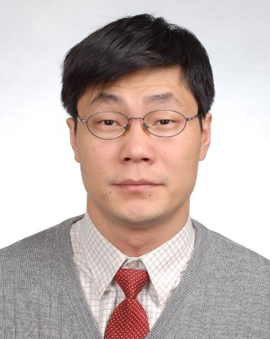 WANG Guofu
WANG Guofu(王国复) Professor-Level Senior Engineer Director, Meteorological Disaster Risk Management Division, National Climate Center, CMA
wanggf@cma.gov.cn
Education
M.S. in Meteorology, Peking University
B.S., Nanjing University
Work Experience
Jul.1993-Apr.2011 National Meteorological Information Center (NMIC), responsible for meteorological data processing and analysis, development of meteorological data sharing service system, integrated meteorological database and metadata standard
Apr.2011-Present National Climate Center (NCC), responsible for data management and operational system development
Jun.2016-Present NCC, responsible for meteorological disaster risk management and climate operational system development
Research Fields
Meteorological disaster risk management, meteorological data management, standard and implementation, operational system.
Recent Main Projects
Presided over more than 10 national scientific research projects and major system construction projects, including:
Meteorological Disaster Risk Management System
Climate Prediction System (CIPAS2.0)
China Meteorological Science Data Sharing Platform (CDC)
Publications
1. X. Wang, L. C. Song, G. F. Wang, et al. (2016). "Operational climate prediction in the era of big data in China: reviews and prospects." Journal of the Meteorological Research, 30(3), 444-451.
2. G.F. Wang, D. X. Ye, Y. X. Zhang, D. P. Huang, and W. Hou (2018)."Characteristics and abnormal atmospheric circulation of regional high temperature process in 2017 over China." Climate Change Research, 14(4), 341-349.
3. G.F. Wang, Z. X. Wu, Y. Xu, et al. Core Metadata Content of Meteorological Dataset. Beijing: Standards Press of China, 2017.